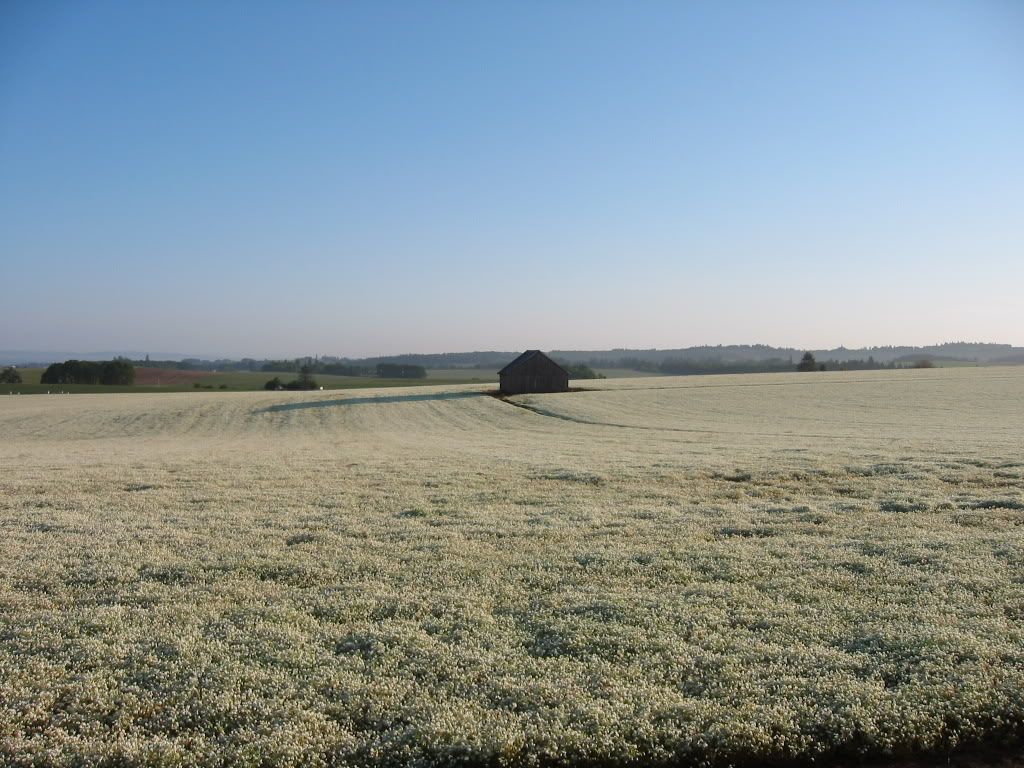 Meadowfoam Seed Oil
Looking like frothy ocean spray, seas of meadowfoam grow naturally in Northern California, Southern Oregon, Vancouver Island, and British Columbia.  The oil from the seeds of this herbaceous annual flower provides many benefits for cosmetic use.  Comprised of 98% long-chain fatty acids, the emollient properties of this oil absorbs quickly into skin, forming a moisture barrier and assisting the skin with preventing moisture loss.
Improves Skin Care and Cosmetics
Meadowfoam helps other skin care or cosmetic ingredients adhere to the skin.  Being highly stable, meadowfoam will stabilize more delicate ingredients, extending the shelf life of skin care and cosmetic formulations.  Meadowfoam plays a supporting role so that other nutrients can shine.
Protecting Our Planet
As an eco-friendly alternative to burning fields between plantings, grass seed farmers will rotate their fields with meadowfoam.  Agriculturally developed as an alternative to sperm whale oil, this little flower saves our giant ocean friends.
Sibu Beauty uses meadowfoam seed oil (Limnanthes alba) in the Daytime Facial Cream, Replenishing Night Cream, Body Cream, and Age Defying Eye Cream.